Winter Storage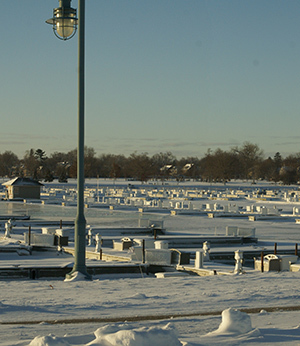 Our winter storage facilities are the largest and easiest to access in the area. From the main entrance of Southport Marina you can access our storage facility directly from our lift out well. Our new storage facility can accomodate vessels up to 75 tons. Boat US and Lakeland Boating have both featured Southport Marina as one of Lake Michigan's premiere storage facilities. Our facility features an 80,000 square foot indoor heated storage building. We also offer winter accomodations for 200 outdoor storage customers. We require a $500 deposit to reserve your indoor space or a $200 deposit for outdoor.
Choose from either indoor or outdoor convenient winter storage:
Inside Heated - Lake Michigan's finest indoor storage facility ($10.50 SQ FT).
Outside - All vessels are stored on black top surface with limited electricity and water available. Our storage yards are fenced and well lighted. We offer a full range of winterization services for our customers ($4.25 SQ FT).